Tronox Operations


Division: Staffing Solutions
Client: Tronox Holdings
Location: Perth CBD and Cooljarloo, W.A.

Tronox's operations in Western Australia represent the World's largest integrated titanium dioxide project. Today, Tronox produces more than 770,000 metric tons of heavy mineral concentrate a year from strand lines using a dredging operation and dry mining techniques.

CEM were engaged to provide White Collar Personnel including Senior Environmental Advisors and Engineers across the CBD and Cooljarloo Mining Operations in WA.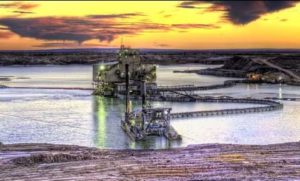 (Photo Courtesy of Tronox)