'To be one of Western Australia's companies of choice; helping our clients, local communities and people to prosper and grow'.
Our strategy seeks to deliver on this vision by providing superior service for our clients, building deep and enduring client relationships, being a leader in the local community and being a place where the best people want to work.
With our growing position, our focus is on organic growth, growing client numbers in our chosen fields and building stronger and deeper client relationships. Our approach seeks to make sustainability part of the way we do business, embedded in our strategy, values, culture and processes.
Our strategy is supported by our strong company values targeted to success: –
Delighting Clients – by understanding and exceeding expectations
One Team – working together respectfully to deliver the best outcomes for clients and the organisation
Integrity – each employee accountable for their actions
Courage – thinking boldly and innovatively
Achievement – pursuing personal, team and business excellence.
Our Core Values
Our core values are built around our quality of service to our clients and we have constantly improved our ability to service both reactive and preventative maintenance for our client's operational sites since 2011.
Our Management team has played key roles in successfully delivering projects and facility maintenance works injury free across Western Australia. The C.E.M. Management team has sound knowledge in identifying the hazards and risks associated with working in the construction and operational plant environments.
✓ Conduct our Business in an Honest and Ethical Manner
✓ Treat others with Respect
✓ Act with Integrity and be Accountable for our actions
✓ Be Innovative and Proactive
✓ Strive for Excellence in everything we do
✓ Celebrate our Success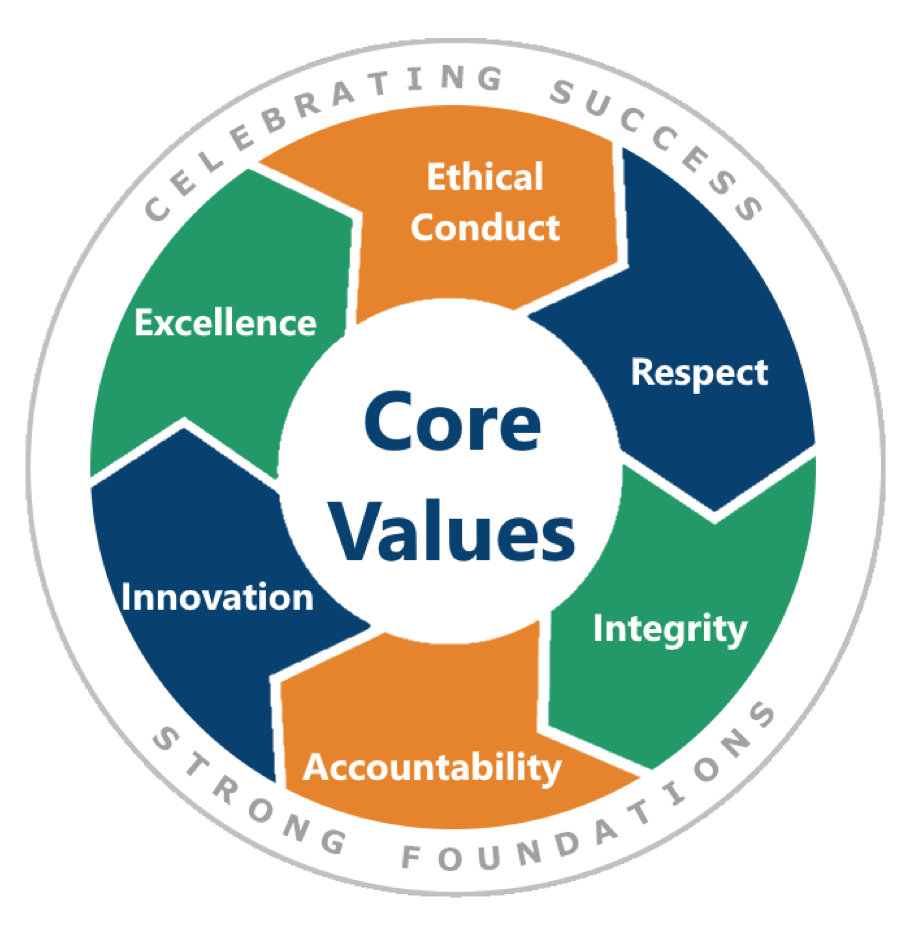 RESOURCING TO DELIVER SCOPE SAFELY